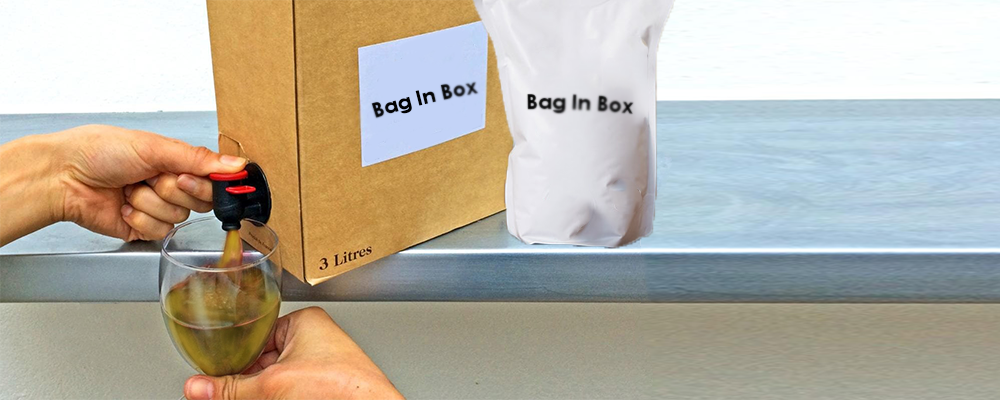 Bag in box: A game-changer for the Lubricant Industry
Apr 12, 2022
Sustainability is at the core of packaging strategies for most liquid manufacturers. Designed for usage by dealerships, auto repair shops, and quick lube locations, bag-in-box for the lubricant industry offers a wide range of oil grades, lubricants, and specialty fluids without having to store bulky plastic bags.
Let's discuss Bag-in-Box packaging for lubricants and why it is a game-changer?
Bag-in-Box Packaging: Bag-in-box is a retail carton that contains a pouch or bag inside it. Usually, it is a dry spice or powder that is first weighed into a pouch and sealed, then inserts (manually or automatically) into a retail box for presentation in the store. In addition, packages of several capacities (from 1 to 220 l) consist of polymer films made of high-barrier, multilayer (metalized or transparent) films with different thicknesses to meet customers' production requirements.
A bag-in-box is way better than a bag
Liquid industrial lubricants and greases are normally dispensed into plastic bags for complete on-demand dispensing. However, those bags can be fragile by themselves. The flexible sides of the bags make them vulnerable to punctures and fall, while a leaking bag can contaminate an entire shipment, causing disruption and compromising efficiency. In addition, there are also environmental issues to consider: warehouse temperatures can fluctuate, and without protection, the contents can lose effectiveness when exposed to heat or cold spikes.
Bag-in-box packaging combines the best aspects of two different packaging types, providing warehouses and businesses with a stackable, predictable shape with clear height and weight storage guidelines. This lowers the chances of punctures, and it protects against ambient temperatures. In addition to providing easy access to instructions, cautions, ingredients, and other details on boxes, branding offers a great opportunity for enticing repeat purchases.
Bag-in-Box: A Game Changer
The bag-in-box packaging is the game-changer that the industrial lubricant industry sought for a long time:
Saving transportation and storage expenses: Bag-in-box is lighter and easier to transport than the traditional packaging, which helps lower the carbon footprint. Not only are bag-in-box lighter, but they also require less space for shipping and storage since they arrive flat.
Extends product life: BIB packaging maintains the product's quality better than packaging does in many ways. In addition, the product is fully protected by corrugate, so the light cannot seep through. Further, a contracting bag and a tap system make it nearly impossible for oxygen to enter. Moreover, the packaging has less air, so it does not foam or splash.
Maximum branding potential: BIB packaging entitles companies the prospect to distinguish their brand from competitors on the stand efficiently and innovatively. Companies can use the complete package to tell their story and illustrate their values to the customer without paying any additional advertising.
A user-friendly dispensing system: The most advantageous element that BIB packaging contributes to the consumer is the ease of dispensing lubricants. The package has a perforated cut-out where the nozzle emerges, so people can simply push it in or take it off and pull out the nozzle. In addition, there is no need to find a bottle opener or a knife to get that cork off the bottle.
Bag-in-box packaging increases dispensing efficiency without requiring the box to leave the shelf, which is especially beneficial for small-quantity industrial lubes and greases. The chemicals sector in India has a market size of US$ 163 billion in 2017-2018, according to the International Trade Administration (ITA). In 2018-2019, major chemicals and petrochemicals output was 27,847 metric tonnes, an increase of 4.15% over the previous year. According to the European Chemical Industry Council - Cefic, worldwide chemical sales will rise from US$ 4.03 trillion in 2019 to US$ 6.74 trillion in 2030. With the expansion of the chemical sector, demand for lubricant packaging is forecast to rise, propelling the bag-in-box packaging market in the lubricant industry forward.