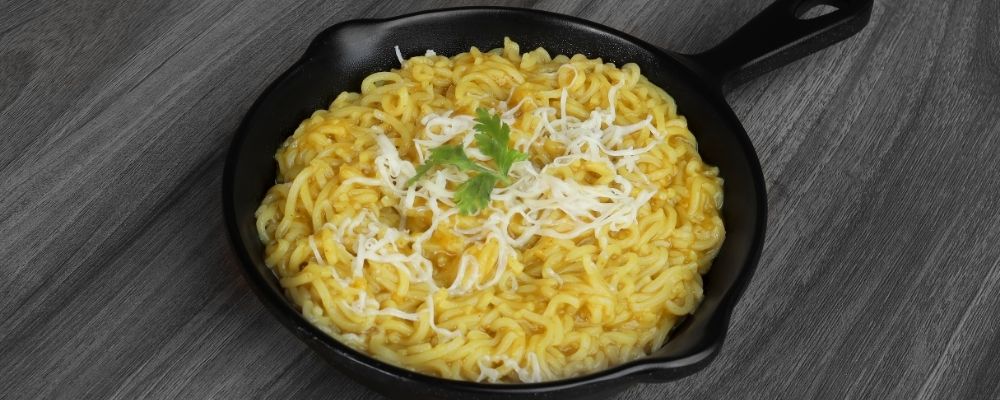 MOM, FEELING HUNGRY!
Jul 26, 2021
I keep company with a minuscule minority in this world who have never tasted the wonderful dish of Maggi. Nor do I intend to. But I know many who would develop suicidal tendencies if they are denied the plateful of their soul food. They crave the product; the loyalty to the brand is unshakable. According to Nestle, it sold around 264,000 tonnes of Maggi products during the year 2019 compared to 254,500 tonnes in 2014. In value terms, the firm had already surpassed the pre-ban level in 2018 at Rs. 3105 crore, compared to Rs. 2961 crore in 2014.
In 1869 Maggi, a Swiss businessman started running his father's flour mills. From there he transitioned to industrial food production, producing pre-cooked soups, Maggi flavoring sauces, etc. In 1947, Nestle bought the company and the brand. In 1983 Maggi's masala noodles surfaced in India. It became an instant hit. Kids loved Maggi (because it was fun and tasty) as did parents (because it was convenient to cook and purportedly healthy. In no time it dominated the market. Its selling point-it could be cooked in 2 minutes- caught the fancy of Indian women, particularly because of traditional dishes for snacking need elaborate preparation. India soon became the biggest market for Maggi noodles, given its inexpensive price, clever promotion, attractive packaging, and unique taste. Which child would not love the partaking of entangled strings instead of boring fare of rice? Of course, now there is a clamor against excesses of consumerism, 'unhealthy' food. People are advocating in favor of 'organic' food, yet it is still a cry in the wilderness; there are many preachers but very few takers. In any case, the niche market of organic food commands a high premium, does not take a familiar taste at times, and due to lack of reliable certification does not command the confidence of the buyers. In the event it is patronized by a handful, but not for long. Moreover, Maggi has actually got married to basic human instinct – craving for taste – and is able to withstand an onslaught from warmongers who may cry hoarse, but to no avail. Taste before health is the motto for many.
Gradually the market expanded to all age groups. Once they acquired the taste and the brand, it never let escapes a consumer. One would become a permanent convert. Now any occasion is good enough to eat a bowl of Maggi, starting from breakfast to even as a replacement of dinner, and of course any time in between. There are die-hard fans from millennials and Gen Z who savor it even raw with tastemakers spread on top. The single largest earner for Nestle has cultivated a special relationship with Indian consumers. It did hit the rocks in 2015 when allegations that the noodles contained MSG and lead beyond prescribed limits led to the brand being banned for six months. But the country was too addicted to let go of the plateful, over minor matters of compromising health! Ours is a nation believing in 'sab chalta hai' (everything goes), after all. So the companies in India (Parle, Cadbury, Coke, and many others) hardly get a major whipping even if they periodically indulge in unethical/illegal practices and/or compromise-allegedly-with consumer health.
Anything labeled 'industrial' connotes standardization and consistency. But companies are rarely interested in delivering fair returns on consumer's rupees. If inflation raises its heads (due to rising commodity prices, as now) the producer does not suffer since he knows enough marketing tactics to pass on the burden to the ultimate users. Either you raise the price directly or tweak the size against the interests of the consumers. You could of course offer a pack filled with nitrogen – with the contents lying at the bottom – to give a deceptive look of a large pack. Or, reduce the grammage/numbers and provide a toy as compensation. These are all actual tactics being adopted by most companies. Less for more is the name of the game.
All this works to the advantage of the companies because either the consumer is ignorant or gives a damn. Who cares about escalating prices? The middle class at least behaves irrationally: I can afford it, so I care two hoots about something as trivial as inflation. We don't mind splurging on basics like tea and coffee. Luckily however products with attractive prices (available with roadside vendors, Dhabas, Udipi like restaurants) are still available aplenty and have loyal customers.
And this has led to the success – a continued one – of Maggi. Despite its corporate origin, Maggi remains perennially affordable, leading to its consumption both at home and roadside. Tom Uncle Maggi point at Delhi University, where this author studied, sells nearly 80 varieties of these noodles at affordable price points. A 70 gm pouch of Maggi masala can still be bought at Rs. 12 online. It was launched – in a 100 gm pack- at a price point of only Rs. 2.50 at launch time. Remains the highest sold noodles in India with a 60% market share. Mummy bhookh lagi. as do minute was a rendition to communicate the need for the new snack. It continues to catch the fancy of consumers in all categories cutting across demographics of age, income, etc. It remains the simplest meal money can buy, money that was all one had because this is what he earned today. Rich and poor share one thing in common-taste for Maggi.
Parle G is another brand from an Indian company that has learned this lesson – be affordable, communicate well, and distribute wide- very well. Between 1994 and 2009 it did not raise prices, only managed its costs. But we will tell that story some other day.
Now you know why Maggi was missed and made a bounce back, why it remains the number one noodle brand, why it is loved by one and all (exceptions like me, notwithstanding), and why it is hard to beat.