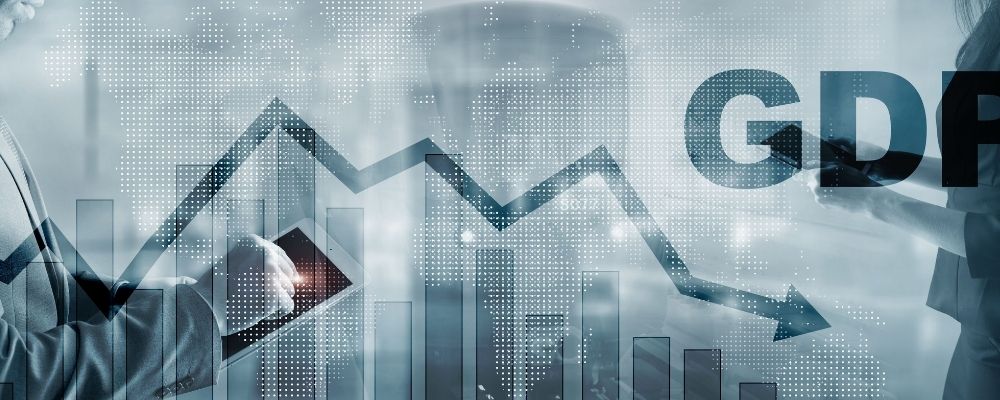 India: Optimism and hope, Punctuated
Feb 02, 2022
According to the UN's annual World Economic Situation and Prospects India's GDP grew by 9% last year. It is expected to grow moderately at 6.7% and 6.1% respectively in the next two years. India has the distinction of remaining the highest growing economy among the large economies. For China, the rates are estimated to be 7.8% (2021), 5.2%, and 5.5%. Overall the world economy grew at 5.5% bouncing back from -3.4% for 2020. According to the report, 'India's economic recovery is on a solid path, amid rapid vaccination progress, less stringent social restrictions, and still supportive fiscal and monetary policies. Robust export growth and public investment are likely to provide a boost. However, externally handed down inflation (oil) and shortage of coal could put a brake on the economic activities. Private investment also needs to be encouraged. Besides, a sudden and renewed rise in ford inflation due to unpredictable weather, broader supply disruptions, and higher agricultural prices could undermine food security, reduce real incomes, and increase hunger.
The CEOs of India Inc., nearly 99%, believe that India will become economically stronger in the coming year; only 77% of global CEOs are optimistic about the global situation. 98% of Indian executives believe the revenue prospects of their own companies will grow in the same period. This is testimony to the resilience of Indian companies as well as the economy at large. Of course, concerns like health risks remain – this may hamper early investment and business decisions. The CEOs are also concerned about attracting and retaining talent. Hence justifiably we should enter 2022 with hope rather than trepidation.
Though omicron rage is not fully subsided in the US, Europe, or India, we can presume that this black swan event will perhaps cease to dictate events beyond the initial months of 2022. Apart from the fact that half the world's population is fully vaccinated, omicron has not proved fatal, with very low hospitalizations and deaths. In India, the cases are declining on a daily basis and the curbs are being gradually eased. And as the pandemic loses its evil power to disrupt the economy, the world will make mobility and digital adjustments.
Yet, as the Reserve Bank of India's financial stability Report says the impact cannot be wished away. It has impacted contact-intensive industries like travel and tourism, hotels, restaurants, shopping offline, etc. According to the IMF, global growth rates may have to be revised downward (from earlier ones). Supply-side inflation is reducing the ability for pursuing expansionary/accommodative monetary policy for developing countries and advanced ones. But this may lead to capital outflows from emerging economies. Particularly for India, while India's macro fundamentals are robust, the Central Bank has flagged risks posed by cryptos and procyclical private equity and venture capital funds.
Semiconductors, renewables, and electric vehicle technologies will be the sunrise areas. China plus one, meaning alternative supply chains that are less centered around China, policy means India should take the initiative. China is following a 'zero covid' policy and therefore stringent lockdown. This again opens windows of opportunity here. There are other factors also favoring India on the global stage, as against the somewhat diminishing role of China, such as the Evergrande debt default and its knock-on effects on consumption and investment, plus its ongoing clash with the US in the field of acquiring strategic heft in the digital-economic field.
2021 was definitely not a washout year. One only needs to mine for diamonds, amidst the dust. Thus, while emerging markets stock markets did not acquit themselves very well during 2021, India was an exception. There was a double-digit expansion in Sensex values for three years running in fact
, the only such period since the financial crisis of 2008. Two, we have a huge entrepreneurial talent. If we glimpse through the record of the last three decades India has produced many first-generation entrepreneurs like Sunil Mittal and Uday Kotak. They have august companies from the fields of pharma and software. These and many more have powered the Indian economy forwards. Though with yet unproven record, there are successors in the waiting in the field of retailing, green technology, electric vehicles, electronic goods manufacturing, etc. Of course, there is a real possibility that, if not grounded in realities of sound business logic and ethics they can fail as did some in real estate, infrastructure, and aviation. Three, the present government under the Modi regime, and in many states like Kejriwal in Delhi, has exhibited its capacity and zeal to deliver targeted welfare benefits on a very large scale by productively harnessing technology as well as outreach. Modi and his team of civil servants and techpreneurs have done a great job. To be sure, two fields are starkly crying for attention and such reforms, quality basic education and mass health care. Four, it is known to all that India has a growing security challenge. Equally well established is the fact that until recently we have had virtually no success in developing a viable defense production base. Happily, now we have signs of success. The light combat aircraft has made it to production, as has the light combat helicopter. Now India has in its arsenal its first domestically built aircraft carrier. It has developed a full spectrum array of missiles. And it is about to commission its second nuclear-powered submarine. All this has been possible due to the establishment of a broad base of supplies companies, many of whom are in the medium and even small sectors. Result: while earlier we were the second-largest importer of defense equipment, the nation now is inching ahead in the direction of being a not inconsiderable producer. Five, though not merely due to near-term efforts India is likely to milk the results of the long haul investments in the country's physical infrastructure with the rapid expansion of highways, expressways, and high-speed railway freight corridors. This has eased mobility, on one hand, cut down on logistics costs, and also has opened the door of connectivity and development of new townships. The power shortages are a rare scene now (though the profitability of the sector is still a challenge due to low tariffs). We are in the midst of the telecom revolution, while internet and mobile banking, and other fintech services, have really transformed and simplified millions of lives. Revolutions in transportation and technology have really eased the living of even the common man.
Thus there were many positives to cheer us and welcome 2022 with a pleasant smile. Economic recovery will be key in achieving the goal of nation-building and wellbeing, improved physical and health infrastructure, and building human resources through a renewed push to revamped education.
Let us however not gloat over all the above positives. Covid-19 exposed us to the chinks in the public health system, took away learning from the students due to lack of access to classrooms and even online education. Our social fabric has been shredded led by communal rhetoric and caste cleavages. Thus many of the achievements may be sullied if India fails to take up these challenges. For example, India has a great heritage; the need is to hold on to it. We need to ensure the existence of a vibrant, multicultural society governed by the promise of dignity and respect, as enshrined in our constitution. Communally charged speeches openly calling for violence against minorities, acts of caste atrocities or restriction of rights of genders, sexualities, castes, faiths, etc. have no place to practice in independent, modern India. Also, lawmakers are failing in their duty to uphold these constitutional guarantees even. Let's resolve to exorcise these ghosts and resolve to move forward.