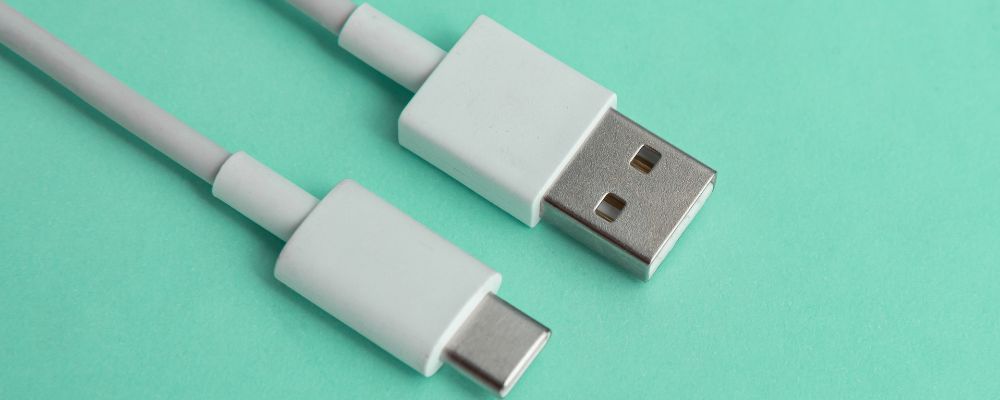 European Union's Decision to Make Type C Charger a Standard Could Make Apple Cry
Dec 01, 2022
The European Union has announced that they will start to implement a USB Type-C standard on all new electronic devices within 2 years. This means that any new device released by the end of 2024 must have a USB Type-C charger or cable included. With this in mind, Astute Analytica decided to see how Apple would fare with this upcoming change. The Outcome?
This decision is set to cause a significant hit for Apple, as the majority of its sales are made up of smartphones and chargers. Astute Analytica expect this move to cause iPhone sales in the EU to fall by around 10%, while charging accessories sales are also set to take a big hit. The EU say that this measure is necessary in order to promote eco-friendly use of electronics, but it will definitely have an impact on Apple's revenue.
What was the Decision?
In October 2022, the European Commission announced its decision to make Type C plugs the standard connector for chargers in the EU to reduce waste and increase sustainability. This will make it easier and more efficient for consumers to use chargers and accessories across the EU. The Commission said that it estimated that this would benefit the EU economy by over $247.3 million per year.
The EU's decision follows a report by the Norwegian Environment Agency, which found that 49% of all electronic waste generated in Norway was from smartphones, tablets, batteries, and chargers. Wherein, Samsung, Huawei, and Apple were the significant contributors. The increase in demand for these products has led to the rise in environmental waste, with chargers accounting for around 0.1% of all electronics waste recycled in Europe. In fact, chargers generated e-waste of approximately 54,000 tons in 2021. The new charger will help reduce environmental waste by requiring users to reuse their batteries more often and by converting non-essential charging functions to conserve power.
Type C is already the most common connector in smartphones, tablets, laptops, gaming devices, and other electronic devices. By making it the standard connector, manufacturers can reduce costs and increase production efficiency. Consumers will also be able to purchase more products with type C connectors from various retailers in Europe.
Apple Enjoys over 21% Share in Europe Charger Market
As per our recent findings, type B holds over 50% market share, which is followed by type C (29%), and Apple's lightning connector (21%). By 2024, this is scenario is expected to start changing as EU's enforcement will come into effect and make type C the standard charger for all electronics. However, Samsung and other companies operating in the EU market have already been manufacturing most of their smartphones enabled with type C technology, but Apple will have to reshape its entire charger manufacturing eco-system since it does not have any prior experience in type C chargers.
This dominance of Apple in the Europe market is likely to fade soon and offer a lucrative opportunity for other vendors to further grow their share by offering more compelling products and services. For example, they could develop type C chargers with different fast charging technology or create products that are environmentally friendly. By doing so, it would help to attract new consumers and extend their lead over the competition.
This means Apple will lose its market share from 21% in 2018 to less than 5% in 2025.
Apple will Have to Invest in Developing Type C Charger
Apple has yet to release a type C charger for its iPhone, but that is likely to change in the near future. Battery technology is advancing swiftly, and chargers will become more common. Type C chargers are more powerful and can charge multiple devices simultaneously. As per our findings, the company is in the process of launching its upcoming iPhone enabled with type C, but the details are not yet. However, it is expected that the company may launch it in the next year.
As with most things, it's likely going to get very expensive to adopt this charging standard. That's because type C chargers need a new connector that will be expensive to produce and difficult for third-party manufacturers to supply. In addition, the supports necessary for managing the power flow (including circuit boards) are also likely to add costs.
This means that Apple is going to have to invest heavily in developing type C chargers if it wants them to become mainstream in the near future. Astute Analytica has estimated that it could cost Apple up to $300 million over the next few years to develop and improve upon its current charging infrastructure.
However, if Apple opts to adopt the technology of others like Samsung and Qualcomm, it will undoubtedly save some money in R&D but will have to pay dearly as royalty or commission.
Nevertheless, developing a type C charger will not be easy for Apple. The company will have to find a way to work with existing manufacturers in order to develop the necessary technology. Furthermore, it will need to find new ways of marketing its product so that consumers take an interest in it. In short, investing in type C charging could be one of the critical strategies that Apple uses in order to stay ahead of the competition.